The All In One Amazon Affiliate Link Checker And Fixer
Linkmoney App
automatically

fixes your affiliate links, so you don't have to.
#1 Affiliate Link Checker
Linkmoney App is unsurpassed in checking all of your Amazon Affiliate links. 
Unless you are an Amazon Affiliate link expert, there is no way to know that your affiliate links are working and not broken. Unless you check. 
An Amazon Affiliate link can look fine and even click to Amazon and still be broken!
Linkmoney App AUTOMATICALLY fixes your affiliate links for you. 
No more long hours trying to figure out what is wrong and how to fix your Amazon Affiliate links. 
Say goodbye to the huge costs of contractors endlessly trying to fix all your affiliate links.  
Linkmoney App is the #1 WordPress Amazon Affiliate Link Fixer and the only one that will do it for you. 
Earn more Amazon Commissions from your Amazon Affiliate site today!
Are ALL your Amazon Affiliate links
making you money?
Why should I fix my Amazon Affiliate links?
Not fixing your Amazon Affiliate links could be costing you a lot of Amazon revenue.
Fixing ALL of Your Amazon Affiliate links just got a whole lot easier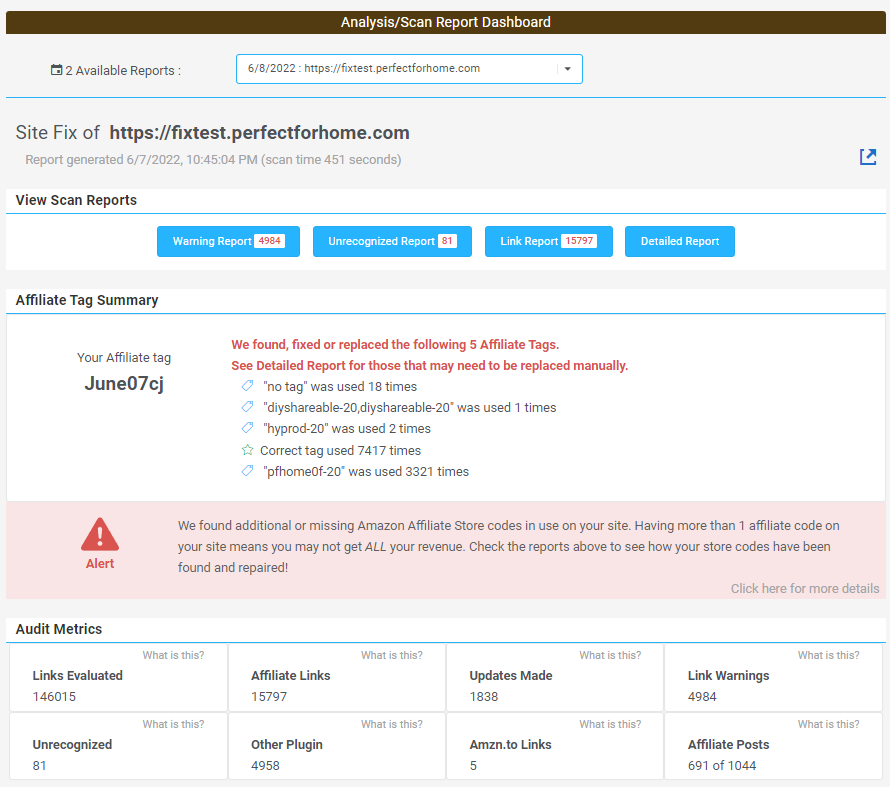 Automatically Fix Your Amazon Affiliate Codes
LinkMoney App is artificial intelligence. It's not a person, it doesn't get tired, it doesn't make mistakes, and when it is done, it's not a maybe it fixed them all.
Say goodbye to missing, old or someone else's store codes on your site. 
Just tell it what store code you want on all your Amazon Affiliate links and click. 
Afterwards, Linkmoney App will produce a report that shows you whate store codes if fixed, inserted and replaced with your desired code.
Quickly find and fix affiliate links with errors
Have you ever found an Amazon Affiliate link with errors? Chances are you have them all over your affiliate website. 
The only way to know for sure is to look at every single link. Before Linkmoney App, that was nearly impossible.
Linkmoney App will report every broken or malformed affiliate link and its location.
Say goodbye to losing Amazon revenue and hello to your bank account.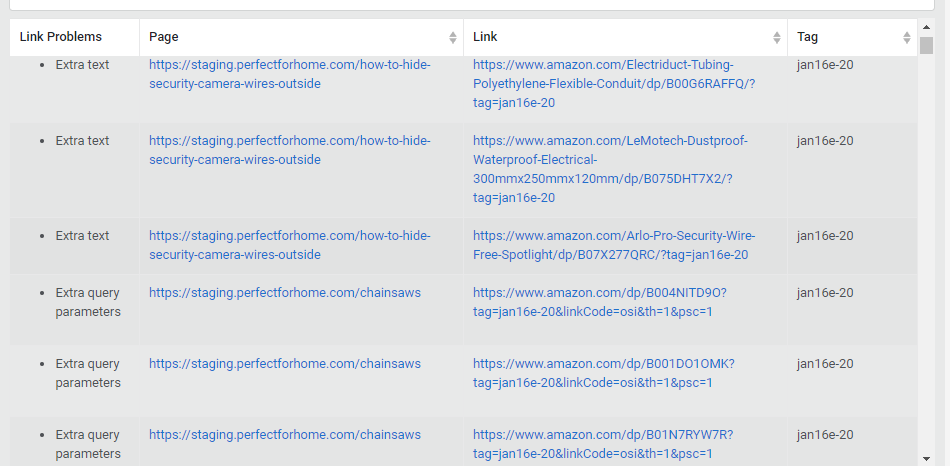 Linkmoney App creates a workable online report of every Amazon Affilaite link on your website
Want to know the health of every single Amazon Affiliate link on your website?
Forget wandering if everything is OK, with Linkmoney App those days are over. 
How many times have you thought "If all my affiliate links went to where they were supposed to go and worked correctly, I would make more money"?
We all know with thousands of affiliate links on our sites, there are most likely issues everywhere. 
The cost and complexity of manually looking for errors are enormous and pretty much impossible. 
Linkmoney App will look at your entire site, gather all your Amazon affiliate links, and put them in a nice workable report for you or your team to go through. 
LinkMoney app security check
Linkmoney App runs a security check that looks for anomalies on every link on your entire site.
We report what we find. Almost every affiliate site has these issues, and the site owner never knows. 
The security check looks for links that go places they should never go like, wp-admin logins. lost password, and author to name a few.
We added this in because we see it all the time. We are not always sure how these strange links get into our links, but maybe you are like me and have had many different content writers over the years.
We provide this in a workable online report so they are easy to find and fix- and you know you are safer.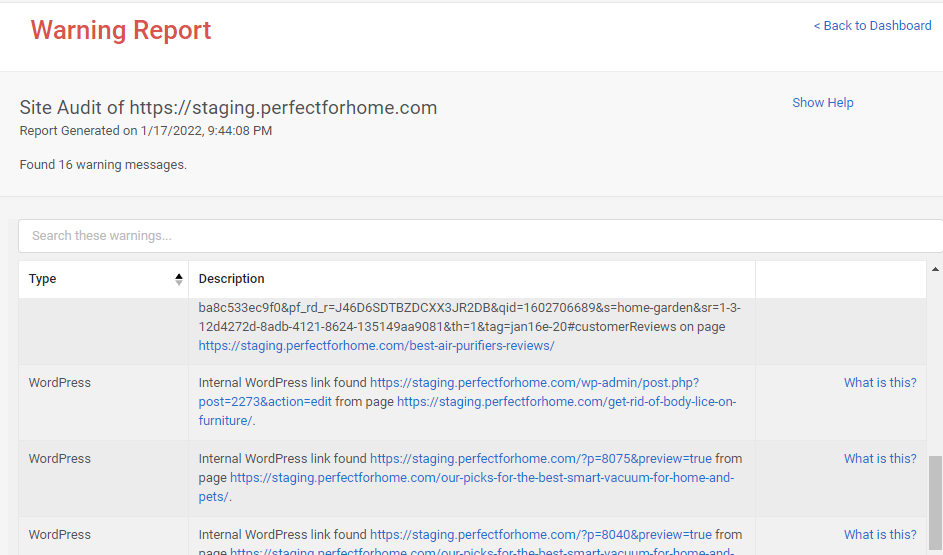 Amazon Affiliate Code Issues
Wrong, not yours, or missing store codes
Malformed Or Unrecognizable Links
Completely broken affiliate links
Misdirected Affiliate Links
Amazon Affiliate links not going to Amazon
MOST EVERY AMAZON AFFILIATE WEBSITE IS LOSING MONEY
Sign up and find out if your Amazon Affiliate site is losing money. It only takes a few clicks.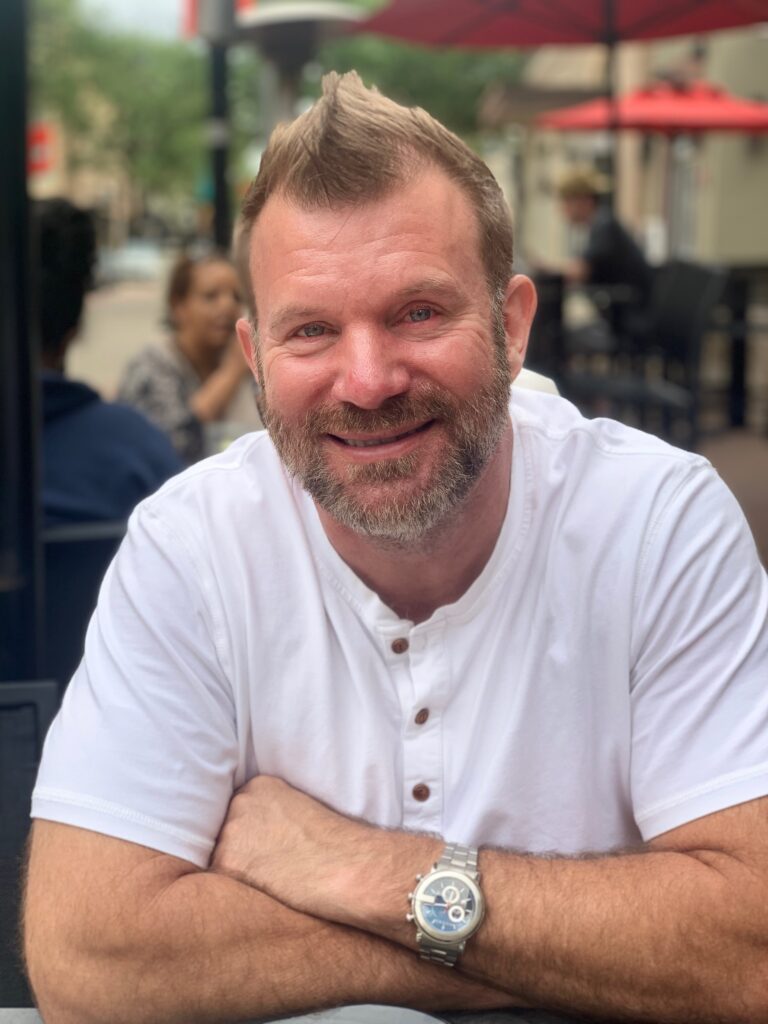 Why did I create Linkmoney App?
Hello, my name is Charles Joyner.
I own and operate multiple WordPress Affiliate websites and have a lengthy background in software.
A single website could have well over 100,000 links. I realized even a team could not track down all the issues from my affiliate links.
Linkmoney App was first created so I could fix my problems.
It worked so well, now I would like to share it with you.
Why Niche Amazon Affiliate Website Publishers Need Linkmoney App
Amazon Affiliate Publishers have 100's, even 100,000 plus affiliate links on their websites. Many have multiple websites. If those affiliate links are not working, and all we know there are many that are broken, malformed, or have the wrong or old Amazon Affiliate code, they are losing easy money.
LinkMoney Basic Single Site License
Single Site One Time License

Download CSV With All found Affiliate Link Issues

Fix Affiliate Link Issues It Yourself

Access To Your LinkMoney Dashboard
LinkMoney Pro Single Site License
All A.I. Features for 1 Site

A.I. Will Fix Most Affiliate Link Issues Automatically

Save 100's Of Hours Or More Fixing Affiliate Link Issues With Linkmoney App A.I.

Increase Your Amazon Affiliate Revenue Right Now

Access To Your LinkMoney Dashboard

Online Workable Reports Of Every Affiliate Link And Known Issues On Your Site

Download CSV With All found Affiliate Link Issues
LinkMoney Pro Enterprise
Perfect For Amazon Affilaite Website Re-Sellers

Perfect For WordPress Tech Agencies

Perfect For Amazon Affiliate Website Site Developers

Perfect For Niche Website Operators

Perfect For Large Multi-Site Affiliate Owners
How will Linkmoney App make you money in 1 day?
Linkmoney App automatically finds, fixes, and reports your WordPress Amazon Associate related link problems. 
When an affiliate site adds new content, it takes several weeks before Google indexes the content. 
But when fixing Amazon Affiliate links on live pages that already have traffic to them, then the revenue is instant. 
Out of hundreds of sites tested, it seems it is safe to say, every WordPress Amazon Affiliate site has affiliate links issues.  
LinkMoney finds, fixes and reports affiliate link problems so you can stop worrying about it. 
Knowing your affiliate link issues just got a whole lot easier- so did fixing them.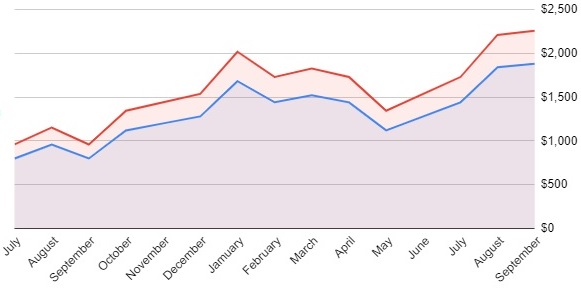 Using Linkmoney App will make your WordPress Niche site more profitable, automatically.
Back To "What is Linkmoney App?" From The Linkmoney App YouTube Channel  What is Linkmoney App? Hello, my name's Charles Joyner, and this is my
Read More »